View Inventory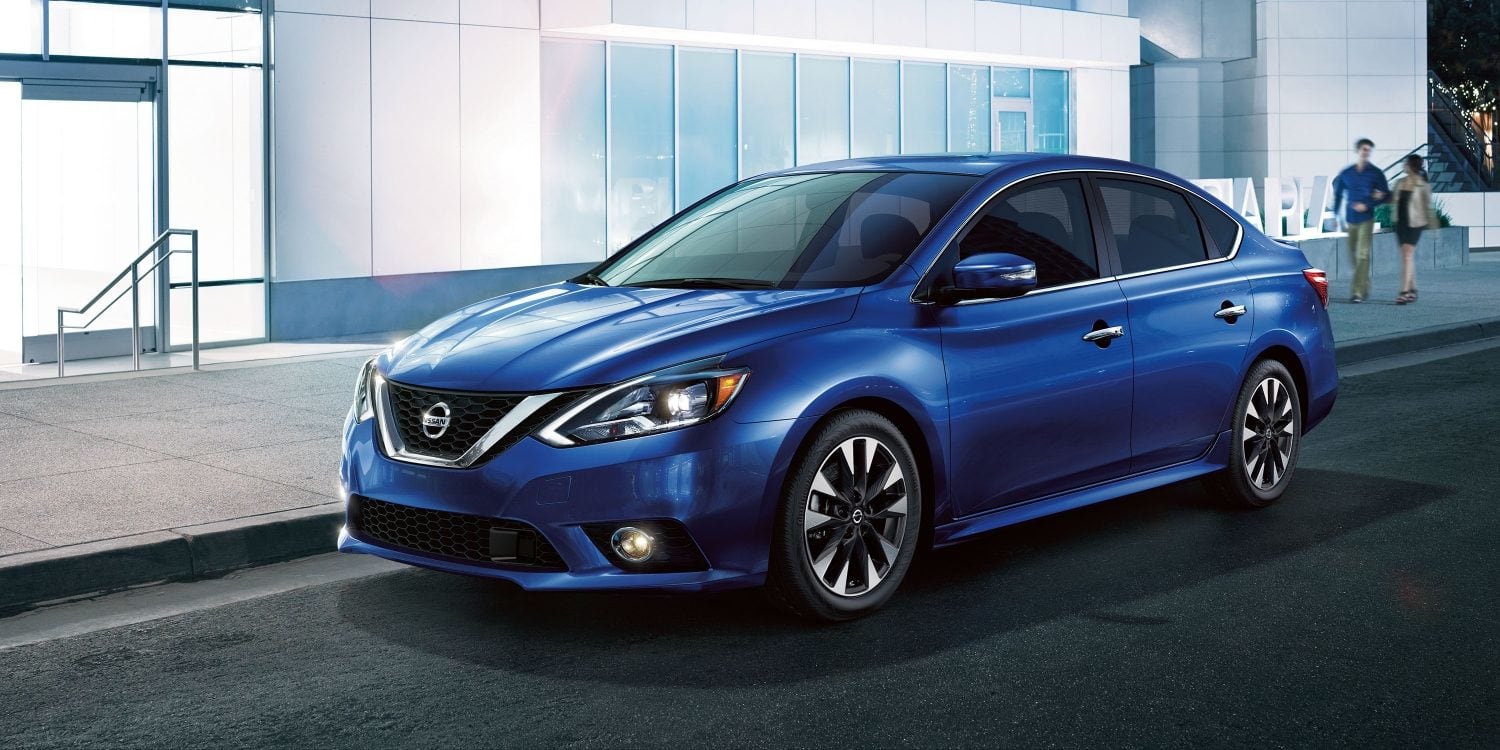 Vehicle Overview
Florida drivers seeking an elegant four door sedan capable of seating up to five people in comfort appreciate the lovely 2019 Nissan Sentra. This eye-catching car carries a base MRSP of $17,890. Available in six trims (S, SV, SR, SR Turbo, SL, and NISMO) it offers solid value. Visit Jenkins Nissan of Leesburg to research the 2019 Nissan Sentra near Ocala. Don't miss the opportunity to arrange to test drive this impressive vehicle over local roads!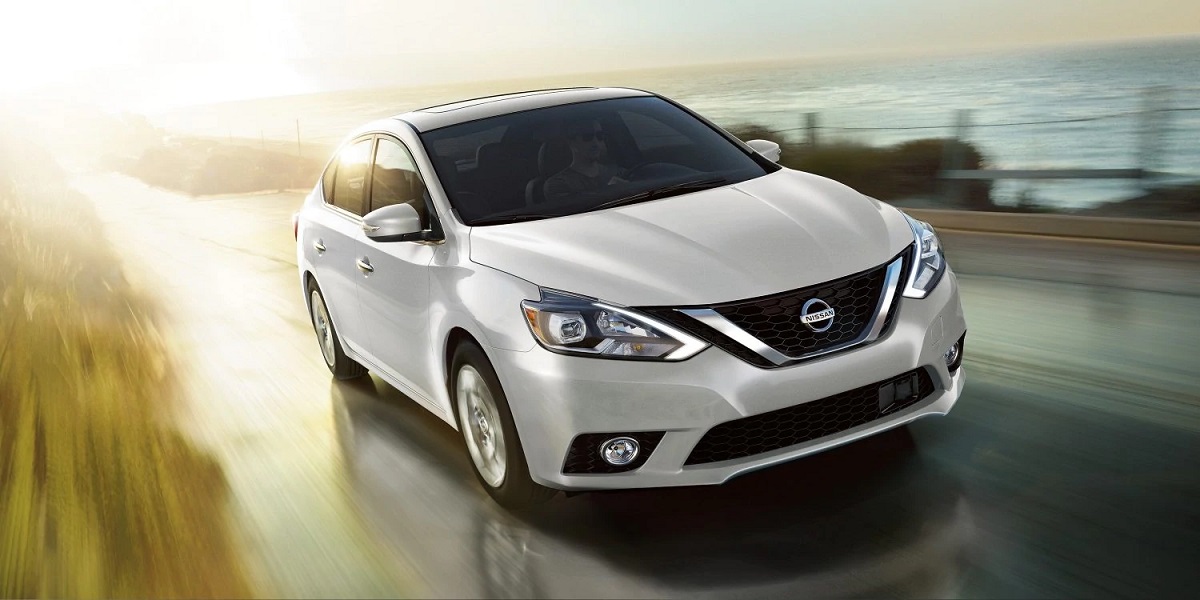 Exterior - 2019 Nissan Sentra near Ocala
Of course, the first time you examine 2019 Nissan Sentra near Ocala, don't miss the chance to walk completely around this magnificent sedan. View your favorite trim from every angle. You'll notice the care the engineering team devoted to crafting a really fashionable, sleekly sculpted exterior. The front grille slopes forward, and includes both upper and lower honeycomb fascia. It helps the 2019 model create a lithe, energetic impression. The manufacturer offers Sentra in a variety of glossy popular colors. Ask the staff at your Nissan dealership serving Ocala Florida to help you compare standard and available exterior paint coatings.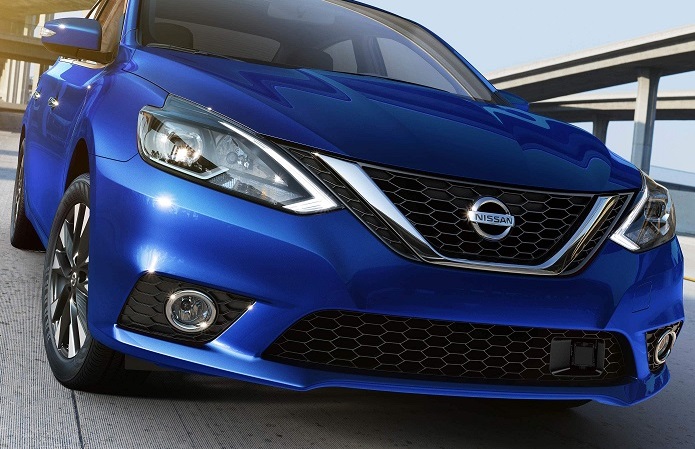 Can you envision yourself driving a shiny red or black Sentra in Florida? You enjoy a number of options for tailoring this sedan to meet your personal requirements. Select an available moonroof to watch the stars at night from inside your parked vehicle. Available 17-inch aluminum alloy wheels permit customers to add extra pizzazz to the Sentra's already enticing appearance. Include a sportier element in the rear of the vehicle by requesting available angled LED tail lights.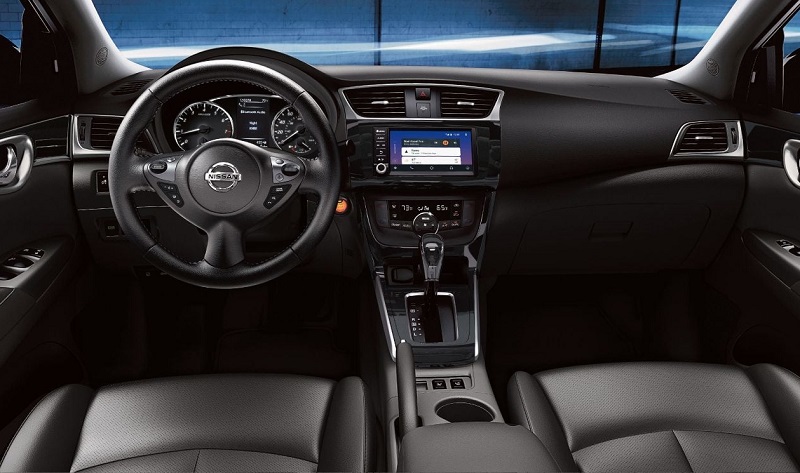 Interior - 2019 Nissan Sentra near Ocala
When you visit your Nissan dealership serving Ocala Florida, ask the marketing staff to discuss different standard and available cabin features for the six Sentra trim packages. As you explore your preferred version, it makes sense to open the driver's side door and really scrutinize the interior layout. It supplies a welcoming, upscale décor. For example, the Sentra SR and the Sentra SR Turbo offer available black seat fabrics with stylish contrasting light blue-colored stitching to give the cabin a sporty appearance. You enjoy wide latitude to select an interior trim meeting your fashion preferences. The Sentra's spacious, classy interior pleases car buyers searching for a trendy daily commuting auto in Florida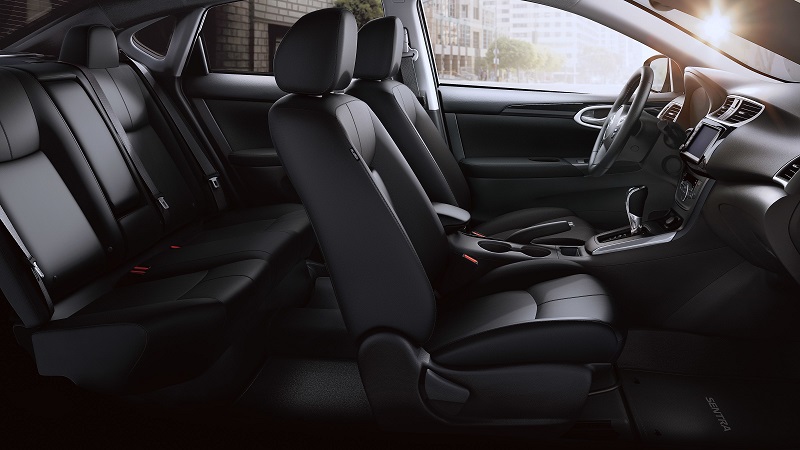 The front passenger seat and the rear seat fold down flat to provide room for bulky cargo, if desired. Request the available advanced LED instrument panel offering a vivid computerized 5-inch display; it alerts the driver whenever the vehicle requires an oil change. An adjoining standard 7-inch touchscreen display in the center of the dashboard places you in direct control over infotainment and navigation information. Request available options to enjoy Internet connectivity over the road. Select available streamed satellite radio and available Bluetooth, for example. These available options permit drivers to dispense with folding paper maps completely. You'll have the capability to navigate through busy Florida traffic employing streamed GPS information instead.
Mechanical - Nissan Sentra specs near Ocala
When you arrange to test drive the 2019 Sentra at Jenkins Nissan of Leesburg, ask us to supply detailed information about the complex automotive systems of most interest to you. Although all Sentra vehicles employ high quality components, some basic systems (including the brakes) use different parts based upon the specific trim package. We'd like to assist you by helping to describe the mechanical systems contributing to this impressive automotive assembly.
Powertrain - 2019 Nissan Sentra specs near Ocala FL
The different trims offer a combined average miles per gallon of 27 mpg on city streets and 32 mpg on the open highway. The Sentra supplies a standard 1.8 Liter gasoline powered engine furnishing 124 horsepower. Nissan offers some available powertrain upgrades to increase the available horsepower (the sporty SR Turbo and NISMO trims provide high performance engine options, for example). During your test drive, we'll showcase some of these available features if you prefer. We think you'll agree the lovely Sentra reflects superb automotive engineering.
Safety - 2019 Nissan Sentra dealer
The manufacturer values safety highly. Nissan has included a number of important safety features in the Sentra. For example, all trims feature side door steel reinforced guard beams to help protect cabin integrity. A built-in tire pressure monitoring system automatically alerts the driver to any changes in tire air pressure. Use it to ensure your vehicle always maintains correctly inflated tires. Child safety locks on the rear doors and an excellent latch system for securing child safety seats appeal to anyone traveling with young passengers. Additionally, the Sentra offers a variety of other safety and driver alert features, including standard seat belts, standard air bag systems, and advanced available high tech camera and motion sensor technologies. When you test drive the 2019 Nissan Sentra near Ocala, ask us to point out some of the car's most important safety systems.
Reserve Your Test Drive Date
Add your email address to our list now to receive timely updates about 2019 Nissan Sentra. Your dealership serving Ocala Florida offers assistance to customers researching this popular sedan. If you suspect you might fall in love with the 2019 model, we urge you to contact Jenkins Nissan of Leesburg. Begin the process of arranging for a test drive. We look forward to serving you!
*This article provides general information only. For complete details, please contact your local Nissan dealership.